The company
"We work hand in hand with gourmets, offering expertise, inspiration, and flavours that enhance the meal experience."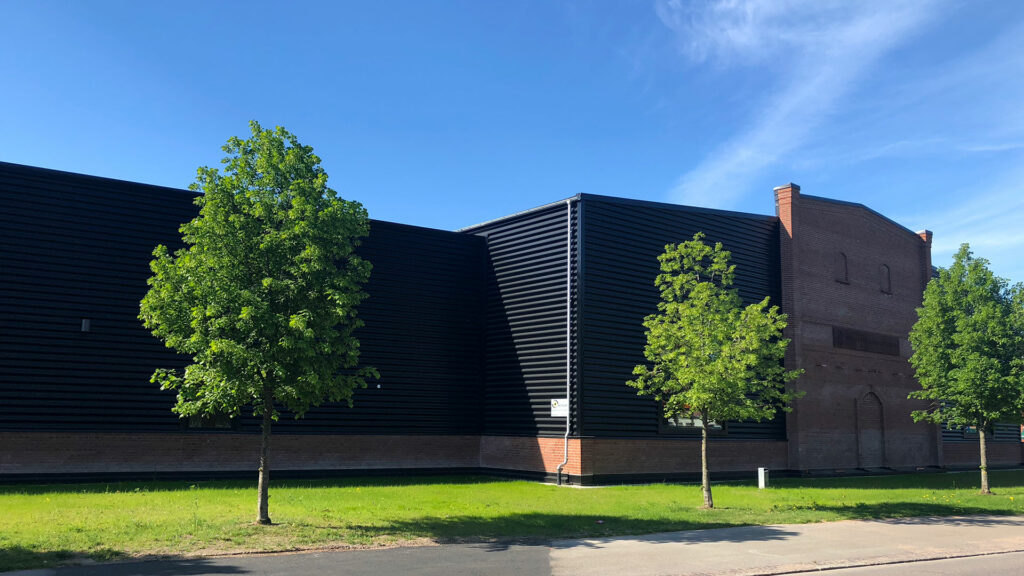 Werners is an importer and restaurant supplier that works closely with its clients on unique, high quality foodstuffs, such as truffles, caviar, Valrhona chocolate, desserts, spices, oils, vinegars, and much more besides.
Our business is this: to share gastronomic knowledge and inspiration with passion and innovation.
Werners Gourmetservice was founded in 1990 by Claes Wernersson and Stefan Carlsson in order to realise their concept of a company that would import and sell high-quality foodstuffs to passionate amateur cooks. It started with a small but carefully selected range of French products, including ones used by Roger Vergé at the celebrated Le Moulin de Mougins restaurant.
Claes and Stefan soon realised that their clients and the people contacting their company were not keen amateurs: they were professional cooks and chefs. The business concept was changed accordingly, and Werners has continued to grow ever since.
In 2003, Werners came to a crossroads in terms of the company's ongoing development, and this ultimately resulted in Claes Wernersson stepping down, and Lars Molitor coming on board as a joint owner and CEO, followed, one year later, by Jonas Martinsson in the capacity of a third joint owner. Together, this trio launched a new vision and business plan that places substantial emphasis on training, inspiration, and information with regard to both new techniques and classic flavourings for food creatives throughout Sweden. The years since then have seen a quintupling of both the company's product range and its turnover, thanks to the introduction of new herbs, spices and flavourings, reliable access to delicacies such as truffles and caviar, and exciting product ranges from new suppliers such as Sosa, Bindi, Valrhona, illy and La Rose Noire, etc.
Managing this product portfolio demands a committed and knowledgeable workforce who can meet our clients' needs quickly, day in and day out. Werners currently has just over such 60 employees, all of whom endeavour – with great success – to pass on their expertise and inspiration to food creatives throughout the Nordic region.
In May 2018, Werners took the next step in its development, welcoming Orkla/KåKå as the new majority owner. Werners' operations continued under the same name, however, with exactly the same orientation, people, and premium products as before. Stefan Carlsson and Jonas Martinsson are still joint owners of Werners, and the role of CEO has been taken over by Joakim Karlsson.
Target group
Cooks and confectioners are our biggest target group, but our client base also includes numerous enthusiastic amateur cooks who are keen to fill their pantries with new and exciting taste experiences. Our head offices and warehouses are located in Skara, and our range holds over 1,400 items in stock. The company continues to grow and develop, and now has a turnover in excess of SEK 180 million, and operations that include not only product sales, but training courses, inspiration days, and lectures, too. Many of these activities take place in our fantastic Skara premises which house, amongst other things, a training kitchen and a dining room for up to 120 guests.
Vision
"To be the leading source of inspiration for Nordic gourmets."
This vision has 3 dimensions that strengthen our brand and commercial relationships, and, at the same time, generate growth and increased profitability.
Economic dimension:the right products and the right services for gourmets, whether in a restaurant, a confectioner, or a domestic kitchen.
Social dimension:to provide innovative, inspirational, and pleasure-filled taste experiences that enrich meals and enhance both everyday and celebratory food.
Sustainability dimension:to work in line with the UN's definition of sustainability in a responsible manner, with passion and with respect for the individual and natural resources, and to develop in a way that meets today's needs without jeopardising the ability of future generations to meets theirs.
Business concept
Werners' goal is, at all times, to be on the front line of food and food culture. We have built relationships and confidence in the market by standing by our business concept, namely that:
"We work hand in hand with gourmets, offering expertise, inspiration, and flavours that enhance the meal experience."
Our core values and our corporate culture strengthen us, and ensure we all work to be a decent company, a decent workplace, and a decent partner with decent values. Being decent is our Code of Conduct…
Our most recent annual report has been published and contains not only the financial accounts, but details of our industry partnerships, trendspotting, and a number of short reports.