Report, Werners Education trip to Sosa 23-26 April 2019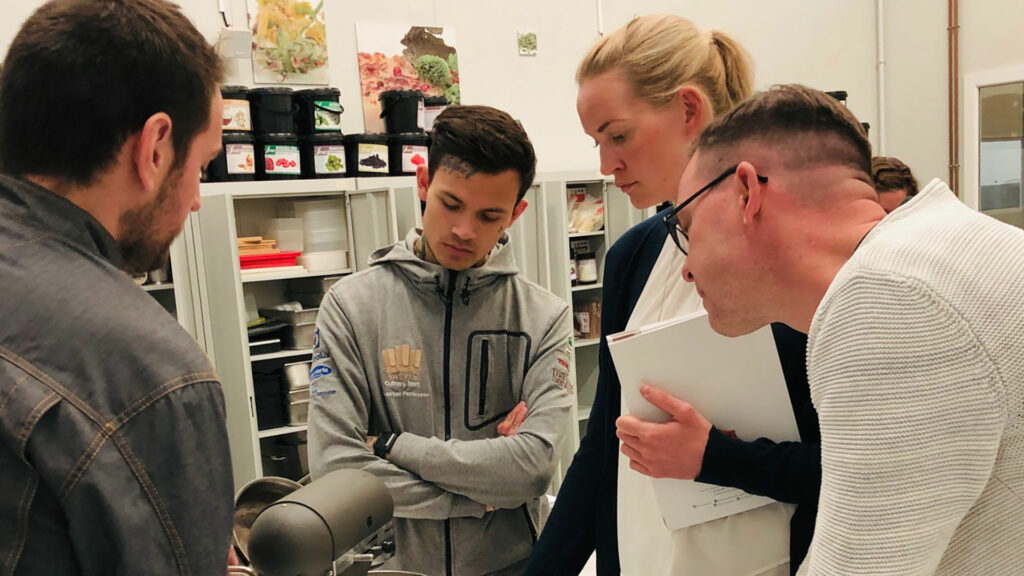 Tuesday, April 23, we went to Sosa, located in the small mountain village of Moia north of Barcelona. For two days in Sosa's demo kitchen we had an inspiring education with Sosa´s Technical Advisor Guillermo Corall in modern gastronomy. The education was divided into four different parts with an overall focus on vegan desserts and natural flavours.
Tasting and product knowledge regarding Sosa's different concepts, ex: Cold confit and nut products.
Vegan and vegetarian recipe for using different texturisers, ex: pectin, inulin and potato whip.
The Taste Colour Concept: natural colours with taste.
Guided tour at Sosa and their impressive new factory. Here we had the privilege of meeting and listening to the owner Quico Sosa. He talked about the company's history, gastronomic views on taste and natural products. The new factory has an impressive logistics with different rooms for each production to minimize cross-contamination of different products. The factory has a mixture of unique machines for freeze drying, drying, roasting, cold confit, marmalade etc. Incredibly many steps are done with craftsmanship precision. For example, to cut the special Valencia orange shell to exact batons which are then cooked to confit.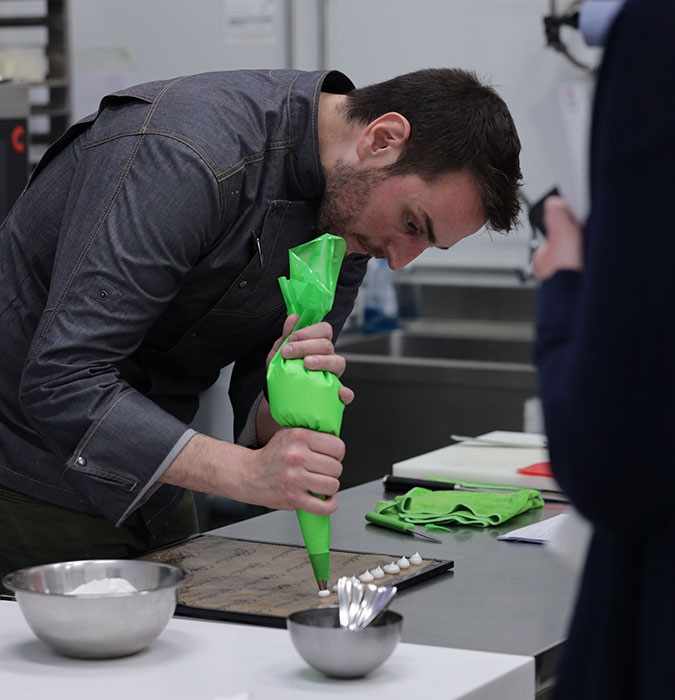 We stayed at hotel Urbisol in the mountains where we first took a classic Catalan meal with tapas, tortilla, piglets, duck, goat and squid pasta. On the second day of the trip we had a unique meal in the village of Moia in restaurant Les voltes de sant sebastia, where Guillem made his version of Paella with chicken, pork and seafood. Absolutely fantastic to socialize around a meal with genuine hospitality and credibility cooking.
On the way to Barcelona, ​​we visited Yann Duytsche patisserie Dolc. A small and exclusive pastry shop just north of Barcelona. There we got a chat with their pastrychef and tasted different delicacies. Last night and day we spent in Barcelona. Dinner was taken on nice restaurant Els tres Porquets. We took breakfast with; boquerones, jamon, fried egg with duck liver at the inspiring market hall La Boqueria. After that we visited different pastry shops such as Bubò, Hofmann and Gelateria Rocambolesc.
Participants on the journey were Johan Sterner business developer, Alexandra Thoresson quality manager, Hanna Frändh Samuelsson marketing manager, Kristin Åhlander food creator and Jesper Johansson educational manager at Werners Gourmetservice. Pastry chefs Magnus Johansson; Magnus Johansson bakery and pastry shop, Sebastian Pettersson; Swedish Culinary team and Annie Hesselstad; Artipelag.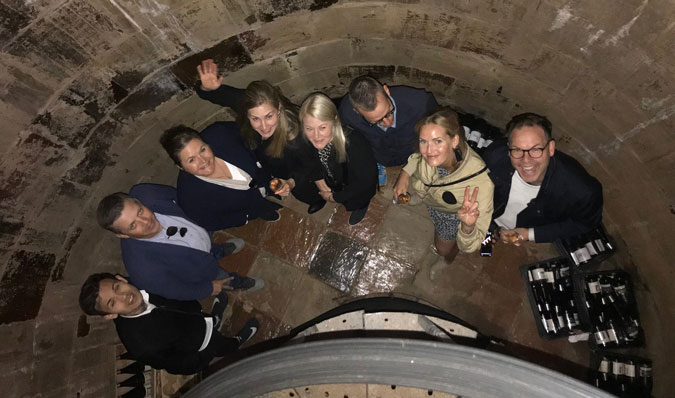 Follow the team from the trip at Instagram and webpages:
@quicososa @guillelchef @fede_pastry
@konditormagnus https://www.magnus-johansson.com/
@anzeanze https://artipelag.se/mat-dryck/artipelag-restaurang/
@seb.pettersson http://www.kocklandslaget.se/
https://www.youtube.com/channel/UCwemwqEcoc-hCR8RJgt98Tw
@yann_duytsche http://www.yannduytsche.com/
@pasteleriahofmann https://www.hofmann-bcn.com/es/pasteleria
@rrrocambolesc http://www.rocambolesc.com/
@sosaingridients https://www.sosa.cat/ 
http://www.elstresporquets.es/sites/web/